Leasing Agents, Property Managers and Asset Managers are Three Vital Parts of the Multifamily Operations Team. Here's How Sponsors Manage Those Teams Effectively.
Introduction
With real estate syndications it is the sponsor who is often praised as the most important person (or group) running the deal. While this is true, it is also true that the sponsor usually has a team of people working diligently on their behalf to ensure smooth lease-up and operation of the property.
In this article, we examine the roles and responsibilities of multifamily property management teams—including leasing agents, building managers and asset managers.
We also look at the level of staff needed to manage a multifamily property. As well as the factors that may influence whether more or less staff is needed. We'll wrap up with a look at the KPIs to monitor the efficiency of the operations team. Read on for more.
What is a Multifamily Real Estate Operations Team?
In commercial real estate, the operations team (sometimes referred to as a "multifamily property management" team) is responsible for running the day-to-day business of the company and/or property.
Depending on how the company is organized. It also may include finding properties for sale. Upon acquisition, the operations team will craft and then execute a business plan for the property. They will decide what property improvements, if any, are necessary to maximize the asset's value. The operations team also works with the leasing agents to develop a marketing strategy.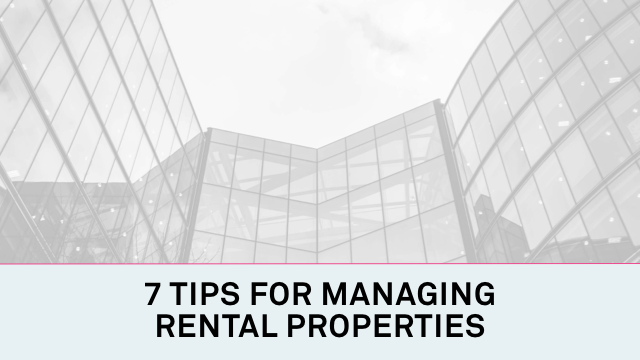 The operations team is a lot like the coaching staff on a professional football team. They draw up the plans, call the plays, and then delegate to their players who must then execute. Their ultimate goal is to optimize occupancy, rental rates and finally, asset value.
To that end, the operations team must also manage the company's profit and loss statement. Their actions determine the profitability of the business (or property).
For example, an operations team might investigate smart building technology that can lower operational costs. The operations team should always be thinking ahead, looking beyond today and well into the future (6, 12, even 24 months ahead). They must be monitoring not only their own assets, but also market conditions and competition. An excellent operations team will track their progress relative to both internal and external benchmarks.
Having a strong operations team is essentially when trying to deliver the returns promised to investors.
The Role of Leasing Agents
The value of a strong multifamily real estate leasing team cannot be overstated. Commercial leasing agents will work closely with the sponsor's operations team to develop a marketing strategy for the property. This is especially important at large buildings looking to promote a "lifestyle" or brand tied to the property.
The value of a strong multifamily real estate
leasing team cannot be overstated.
The leasing team will conduct thorough market research to determine appropriate asking rents. In the case of multifamily, the leasing agents may suggest incentives or signing bonuses to attract tenants. With commercial property, leasing agents might inspire the sponsor to offer a robust tenant improvement (TI) package.
In addition to guiding the sponsor on all leasing matters, the leasing team will also manage property tours. This requires the leasing team to be keenly aware of all property features and amenities.
In some cases, if the owner is looking to lease a large commercial space, the leasing team may put together an RFP to put out to the market more broadly. This RFP will usually go to tenant reps operating in that marketplace to help increase visibility. They will also list the space on major listing platforms like CoStar and LoopNet.
Multifamily leasing agents will also list units online using various media. They may post on sites like Zillow or Trulia. They will also look for ways to advertise to their target demographic, via Google Ads, Facebook ads or otherwise.
The leasing team will then negotiate the terms of the lease agreement. Prior to carrying out the final lease agreement, agents will conduct any required background checks, reference checks or credit checks. Leasing agents also oversee all tenant renewals ahead of their lease expiration.
Depending on the size of the commercial property, a leasing team may have offices on-site. In other cases, the leasing agents just visit the property on an as-needed basis.
The Role of Property Managers
Multifamily property managers (sometimes referred to as "building" managers) are responsible for the daily tasks linked with caring for the building and its grounds.
Property managers are often a "jack of all trades". They might collect rent from tenants, conduct minor repairs, or arrange for contractors to come and maintain the property. For instance, if a tenant's sink is leaking, their first call will be to the property manager.
The property manager then triages the situation. They'll determine whether they can fix the problem or if they need to call a plumber.
Real estate sponsors may have their own in house multifamily property management teams. Others may subcontract out to third-party management companies. In either case, the management team should have the appropriate staff needed to manage minor repairs and maintenance (e.g., plumbing, electrical, HVAC, landscaping, snow/trash removal, etc.).
The responsiveness of a multifamily property management team plays a major role in tenant satisfaction. At large properties, issues certainly arise. It's how the property managers handle those issues that leads to happy tenants (or not).
At small multifamily properties, the property managers may double as the leasing agents. In this case, the property manager will also advertise the property, oversee leasing and renewals, host property tours and more. However, at larger properties. The leasing and property management functions often times will separate into specialized teams.
The Role of Asset Managers
Many people confuse multifamily property managers and asset managers. The role of asset managers is entirely different. Asset managers serve in a "behind the scenes" capacity and rarely, if ever, engage with building tenants.
Multifamily asset managers help owners make important business decisions based upon their understanding of an entire portfolio of properties. For example, while the operations team may be looking at what's needed to improve one building. The asset manager will be looking at that property in the context of the owner's other holdings as well.
An asset manager might determine, for instance, that it is acceptable for the sponsor to take on more or less debt during the acquisition of a new asset based on how highly levered the sponsor is across the balance of their portfolio.
Asset managers may also help analyze market conditions and assist with real estate transactions. They will usually help to secure financing that lowers the cost of debt, thereby increasing the value of the portfolio. They'll compile all the paperwork needed to make this happen.
Another important function of asset management is reporting to investors. Using information provided by other team members, asset managers will create monthly, quarterly and/or year-end reports. This information is key to investor relations.
Ultimately, the role of the asset manager is to help maximize the value of the owner's multifamily assets. This includes looking at any and all ways to increase cash flow and lower operational expenses.
Depending on the size of the company, they may have an in house asset manager. Others will outsource this function to a third party that specializes in multifamily asset management. Asset managers generally charge a percent fee (typically, of asset value) in exchange for their services.
How Many Team Members are Needed?
As you can see, owners need various specialists to run a multifamily investment property effectively. The exact number of people they need by expertise varies depending on several factors.
Let's consider a multifamily apartment building with 300 units. As a general rule of thumb, this many units would normally require:
1 Operations Manager
1 Leasing Director + 2 Leasing Agents
1 Maintenance Supervisor + 1 FT Maintenance Tech + 1 FT Groundskeeper
1 In-House Asset Manager
There are several factors that can influence how many staff members will be needed, including:
The age of multifamily property and systems: Older multifamily properties tend to require more repairs and maintenance, which may require adding more property management staff to the team. Newer properties and systems often require less active property management.
Property grounds and amenities: Large multifamily properties with substantial grounds, amenities and other shared spaces often require more maintenance. This could include someone who cleans the common areas, clubhouses, and/or pool.
Unit dispersion: If the apartments are located within one building, this makes answering to tenant inquiries much easier. If the units are spread across a spread out portfolio—e.g., multiple buildings with fewer units in each—it may be a heavier lift for leasing agents.
Vacancy rate and anticipated turnover: The number of leasing agents may vary depending on the building's current vacancy rate and rate of tenant turnover. For example, someone purchasing a value-add multifamily property may need more staff as they execute improvements and work to rebrand and lease the building. Conversely, someone buying an already stabilized asset may be able to get by with fewer leasing agents.
At larger properties, especially at 300+ apartment communities, many of these staff members will be located on-site. This allows the team to be highly responsive to prospective tenant inquiries and existing tenant needs.
The responsiveness of a multifamily property management team plays a major role in tenant satisfaction.
Smaller multifamily properties often do not require on-site personnel. In situations like these, the owner may decide to share staff across their portfolio of properties. Alternatively, an owner may decide to outsource some of these functions rather than having full-time, dedicated staff in house.
Some multifamily property owners are hesitant to have such large on-site teams. They might be able to "get by" with a bare bones staff. A smaller team can probably keep up with necessary duties. However, stretching a team too thin can adversely impact revenues.
If it takes longer to respond to maintenance requests (or worse, if owners forgo preventative maintenance), tenants will be unhappy. This can lead to larger building issues, as well as higher tenant turnover. Optimizing for the appropriate number of staff is key.
How to Incentivize a Multifamily Property Management Team
There are several ways to incentivize an operations team (including leasing agents, property and asset managers).
One way to do so is by giving the team autonomy. The ops team can work with ownership to create a business plan and budget. The on-site team will then execute that plan, reporting back to the ownership as needed.
To that end, an owner may give the ops team budget authority up to XYZ dollar for certain expenditures. For example, let's say the roof of an apartment building begins to leak. If the owner has given the property manager authority to spend up to $10,000 on urgent repairs without prior approval, the property manager can respond quickly and effectively on behalf of the ownership team.
Similarly, the leasing team may have the authority to spend up to $5,000 per month on marketing and advertising. The maintenance team may be allowed to spend a similar dollar amount on refreshing each unit upon tenant turnover.
Providing the management team with autonomy is a way of showing trust in that team.
To further motivate the team, multifamily owners can provide financial bonuses that are paid out upon attaining certain milestones. For example, a leasing team charged with filling a newly constructed apartment building may receive cash bonuses upon hitting 50%, 75%, and 95% occupancy.
Property managers sometimes collect a bonus based on a certain percentage of rent collected. This structure helps motivate multifamily managers to collect rent payments in full and on time. And an asset manager may receive a bonus for successfully facilitating the purchase, refinance or disposition of an asset.
KPIs to Monitor Operations Team Effectiveness
We often like to say, "you can't manage what you can't measure". To that end, sponsors should develop key performance indicators (KPIs) to benchmark the effectiveness of their management team versus others. Here are a few strategies for doing so:
Multifamily sponsors should strive to have
90% of rent payments collected on time
Vacancy rate: Sponsors will want to know their multifamily property's vacancy rate compared to others in the marketplace. If their vacancy rate is higher, this could signal an ineffective leasing team and/or pricing too high. If the vacancy rate is unusually low, this could signal units are being leased below market rent.
On-time payments: Multifamily sponsors should strive to have 90% of rent payments collected on time. If not, this may mean that the ops team is not aggressively pursuing tenant payments. It may also signal that a late payment fee should be added to leases.
Total revenue collected: Owners will want to carefully monitor their cash flow, including total revenue collected by all sources. They should seek to find new ways to add more revenue streams (e.g., laundry, cable and wireless service, etc.) to increase net operating income.
Cost of repairs and maintenance: Too often, owners blindly pay for repairs and maintenance without knowing if those costs are in line with market averages. A log should be maintained of all R&M costs. Costs can then be shopped around to determine if other providers could complete certain repairs and maintenance more effectively.
Cost to make a unit "rent ready": An ops team should have processes in place to freshen units as quickly as possible prior to re-leasing. They can do so by using a single paint color in all units that they have on hand (that they buy in bulk to lower costs). They can have extra fixtures and appliances at the ready, as well, to ensure a quick and low-cost turnover.
Tenant turnover: Most tenants stay at an apartment for 12 to 24 months. This is usually a bit longer in suburban and rural areas (24-48 months). In any event, owners should monitor their turnover rates closely. Turnover may be high if residents are unhappy — something that can be improved with excellent management.
Conclusion
The multifamily property management team members highlighted here today are all integral to running a profitable rental property. The more cohesive the team, the more profitable the property stands to be. These team members, when given clear direction from ownership, can make investing in commercial property nearly seamless.
Interested in learning more about the ways in which we structure, manage and incentivize our operations team? Contact us today. We take great pride in being a vertically-integrated firm with opportunities for all of our staff to excel. When they do well, we all do well together.