In recent months, the stock market has been especially volatile and has some investors on edge. Those looking for more stable, reliable returns are starting to look closely at multifamily. Multifamily real estate, ranging from two-unit buildings to 500+ apartment complexes has historically performed well even amid period of economic uncertainty.
Most individuals cannot afford to buy an apartment building on their own. And those who can may not want to. Owning multifamily real estate, while potentially lucrative, also requires keen oversight and management.
An alternative is to passively invest alongside an adept multifamily sponsor. In this article, we profile some of the top multifamily investment companies operating today.
What is a Real Estate Investment Company?
A real estate investment company is one that acquires, develops, and/or manages a commercial property on behalf of its investors. Most real estate investment companies specialize in a certain product type. The companies featured here today generally specialize in owning and operating multifamily buildings.
A real estate investment company is one
that acquires, develops, and/or manages commercial property
on behalf of their investors.
Some real estate investment companies are more hands-on than others. For example, a vertically-integrated firm will oversee most functions in-house. This can include construction and leasing, as well as legal, property, and asset management services. Smaller real estate investment firms may need to rely on third-party support, which may limit their control over certain processes.
The Role of a Sponsor in Multifamily Development
The sponsor should be thought of as the "quarterback" to any multifamily real estate investment deal. They take the lead on various activities such as due diligence, property acquisition, underwriting, financing, development and/or renovations. Once they have completed these tasks, they go on to property lease-up and stabilization.
The sponsor develops the business plan for a property. Utilizing limited partner equity, they then execute that plan on behalf of investors.
The importance of the sponsor should not be overlooked. Two real estate investment companies could look at the same property and come to drastically different conclusions about its value. They could have different opinions about how to generate the highest returns. They could have different experience or abilities that makes them more or less capable of executing their plans.
The sponsor's historical performance is generally
a good indicator of future performance.
Before investing in any multifamily deal, investors will want to conduct their own due diligence on the sponsor behind that opportunity. If a deal seems too good to be true, look at the sponsor's track record. The sponsor's historical performance is generally a good indicator of future performance.
The Top 8 Multifamily Investment Companies of 2022
Below we look at some of today's top-performing multifamily sponsors. They range in size, geography, and years of experience. Despite these differences, these companies are all established leaders in the multifamily marketplace.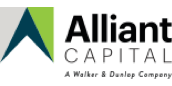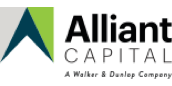 Alliant Capital is one of the largest multifamily investment companies in the United States. Its focus is primarily on tax credit syndication for the development and financing of affordable multifamily rental housing.
Since the company's inception roughly 20 years ago, Alliant has raised more than $8 billion in equity. This equity has allowed Alliant to do more than 1,000 tax credit investment deals. Alliant's portfolio now contains more than 100,000 multifamily units.
In late 2021, Alliant Capital was acquired by capital broker Walker & Dunlop. This acquisition will give more horsepower to Alliant as it looks to grow its platform.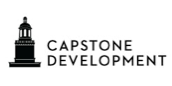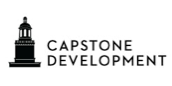 Capstone Development is a minority-owned real estate investment firm that specializes in both multifamily and hospitality assets.
Norman Jenkins is the founder of Capstone development. He was a Marriott Hotel executive before branching out on his own in 2009. Today, Capstone raises equity for its multifamily developments located primarily on the East Coast.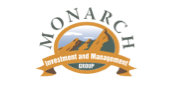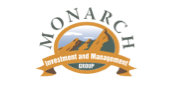 Monarch is another multifamily heavy hitter. Founded in 1992, the company now owns and operates more than 70,000 apartments across 20 states.
This makes Monarch the 13th largest multifamily owner in the country, according to NMHC, an industry trade organization.
Monarch prides itself on its robust due diligence process. Prior to any acquisition, the company puts boots on the ground to learn the market and review the physical asset. They review all leasing history and scrutinize current operations.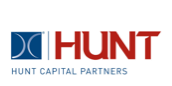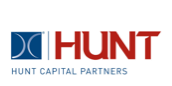 Hunt Capital Partners is another big name in the tax credit syndication world.
Since its inception in 2010, HCP has raised more than $2.6 billion in tax credit equity. This equity is then paired with private equity to be utilized in a variety of multifamily investments. In total, the HCP portfolio now contains more than 75,000 multifamily units.
In addition to typical state and federal Low Income Housing Tax Credits (LIHTC) funds, HCP also leverages other credits. These include solar tax credits, historic tax credits, and the federal Rental Assistance Demonstration program. These funds have enabled HCP to invest in multifamily housing. This housing is for underserved populations, such as veterans, domestic abuse survivors, and the homeless.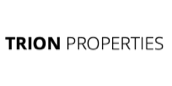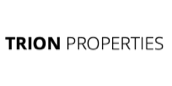 Founded in 2005, Trion Properties is a value-add multifamily investment company.
The firm is based in West Hollywood, CA but has investments located throughout Southern California, Oregon, Colorado and the Southeast U.S.
Trion Properties' deals range in size from $2 million to $50 million. The company boasts an impressive track record with average IRR exceeding 25%.
To invest with Trion, you must be an accredited investor. Those who qualify can then invest in their Multifamily Opportunity Fund III which currently includes 11 assets. The fund looks to achieve a 6-8% cash-on-cash yield with a 1.5x to 2.0x equity multiple.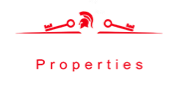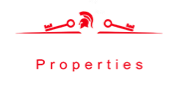 Red Knight Properties (RKP) is a value-add multifamily investment firm.
Compared to some of the other companies featured here today. RKP is significantly smaller in terms of revenue and assets under management. Its focus is primarily on mid-sized (50-100 unit) garden-style apartment buildings. Their key markets are in and around New Jersey.
RKP hold periods tend to be between 12-18 months. During this time, the company makes strategic investments that allow them to increase rents.
RKP investors can generally expect to earn 10-14% cash-on-cash returns. Levered IRR, based on deals completed to date, is in the range of 20-30%. RKP raises capital from accredited and non-accredited investors alike, with a minimum $50,000 investment.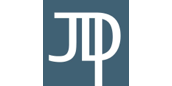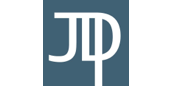 Jackson Dearborn Partners (JDP) is a Chicago-based real estate investment and development company focused on multifamily and student housing.
JDP's key differentiator is that it focuses on investments in Opportunity Zones. For example, it's "ONE Chandler" development is a mid-rise multifamily project located in an OZ just outside of Phoenix.
The company's current offerings include an $18.3m equity raise for a 234-unit multifamily development in Colorado Springs, CO. The company estimates generating a preferred return of approximately 8% with a 19% IRR over a 10-year hold period.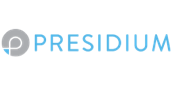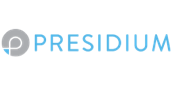 Presidium is a Texas-based multifamily developer, owner and operator. It has a portfolio of more than 15,000 apartment units. these apartment units are worth more than $2.5 billion in total.
The vertically-integrated firm has professionals that specialize in various areas. These include acquisitions, development, property and asset management law, finance, accounting, special servicing, and public-private partnerships.
What makes Presidium stand out is its keen attention to building sustainable, inclusive communities. For example, its sustainability efforts have saved more than 118 million gallons of water per year. The company has also installed more than 3 megawatts of solar. This makes it one of the leading multifamily sponsors using solar to power its properties.
The Smartland Difference
The 8 companies featured here today are all impressive for different reasons. In each case, though, the company has earned itself a well-deserved spot as one of the top multifamily investment companies. At Smartland, we have tremendous respect for all of these platforms.
That said, we'd be remiss not to mention Smartland – another leading multifamily investment company. At Smartland, we aggregate capital to invest in value-add multifamily investments in the Mid-West and Southeast U.S.
Owning multifamily real estate,
while potentially lucrative, also requires
keen oversight and management.
One of our key differentiators is the team's relentless pursuit of value. We are constantly finding new ways to extract more value out of our properties. For instance, we've adopted a robust technology package that allows us to drive rents. More revenue translates into higher returns for our investors.
Smartland's platform may be "new" or "small" compared to some of the titans featured here today. But we're making important headway. We now have more than 1,000 units under management—properties that we intend to hold long-term.
Conclusion
Investing in multifamily real estate is an increasingly popular way to earn passive income. However, whether you're looking to invest $10,000 or $1 million, figuring out how to get started can be tricky. There are countless multifamily investment companies operating throughout the country. Each is looking to carve out its own niche.
It's important for investors to invest with a multifamily sponsor who has the same goals, investment criteria and time horizon. All of the companies featured here today, Smartland included, are worth a hard look for anyone looking to begin investing.
Interested in learning more about the Smartland platform? Contact us today!